Ease Your Back Aches And Poor Posture Effectively!
Our Dual Comfort Cushion balances the pelvis and will keep you comfortable and supported all the time.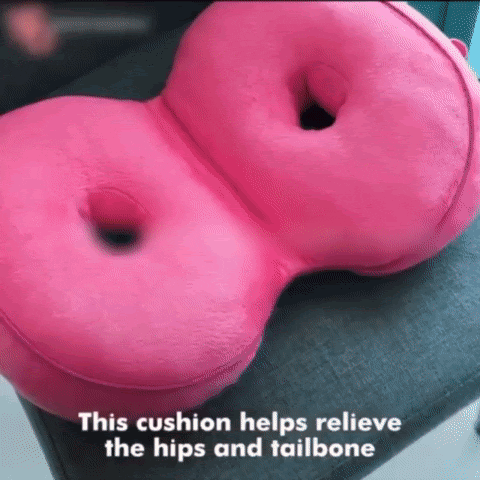 Never Feel Discomfort From The Long Hours Of Sitting Again!
This Dual Comfort Cushion helps you with:
Back and hip pain,
Leg pain,
Coccyx and tailbone pain,
Posture correction.


WHY HAPPY HOMEBODIES LOVE IT:
Orthopedic Support: It's dual shaped ergonomic design recommended by orthopedic surgeons for treatment of chronic or acute pain.
Increase Blood Flow: This cushion contains memory foam granules & sciatica cushions. Even if you sit for long, it'll increase blood flow while maintaining support.
Improve Bad Posture: It can be used to improve bad posture while driving or sitting for long periods.
Everlasting Comfort: The thick foam padding compresses and cushions just enough to provide you with that everlasting comfort.
Versatile: It is the perfect solution for your kitchen, car, airplane, wheelchair, computer desk chairs, at home, or at work.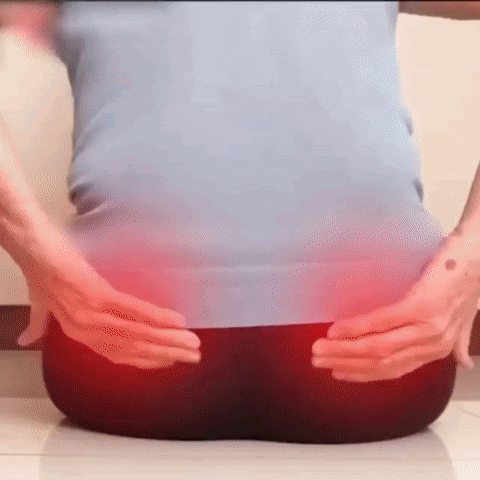 FEATURES:
Ergonomic Designs: Dual Comfort Cushion has a soft exterior and non slip material bottom. Dual-shaped ergonomic designs make sitting more comfortable than before.
Premium Quality: This Dual Comfort Cushion made with plush and memory foam offer maximum comfort.
Portable: This cushion is really lightweight, portable, practical, and comfortable. It can easily turn any chair into an ergonomic, posture correcting, and pain-relieving seat!
Washable Cover: It's small size makes it perfectly portable for daily usage. Plus, it has a machine washable cover.
Inexpensive Back Support: Physiotherapy and massages are expensive and cannot be done on a daily basis. This comfort Cushion instantly gives you pelvic pain relief and provides extra support for you to maintain a good sitting posture.


SPECIFICATION: 
Material: Polyester / Cotton
Size: Unfolded 45 cm x 31 cm x 10 cm
Filling: Cotton


PACKAGE INCLUDES: 
1pc x Dual Comfort Cushion